About me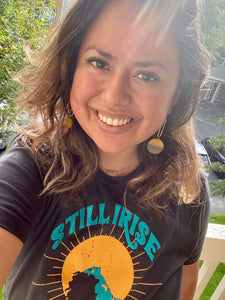 Hi, my name is Nellys
I'm so glad you're here. I'm the owner and designer at Cocoa Loves Grey. If you love fun, colorful, sparkly things, you're in the right place!
The name Cocoa Loves Grey comes from my two cats, Cocoa and Nacho (who is grey). Long before Cocoa Loves Grey came to life, I knew I wanted to name my shop after them because I'm a bit of a crazy cat lady. I decided to combine my love of cats with my love of the beach and all things tropical, and thus my logo and the colors I chose for my branding were born. 
Some of my very favorite things include cuddling with my cats, reading a good book, going on trips, and of course dreaming up the next products I want to create for my shop. Before starting Cocoa Loves Grey, I'd never really thought of myself as a creative person. The desire to make earrings was born from a need to find a creative outlet and soon I found I had an eye for it, and most of all I enjoyed it. It has become far more than just a hobby for me... it's become my passion, and something I love and look forward to doing every day. It's my hope that each and every item you find in my shop brings a smile to your face when you wear it, and that it makes you feel like the beautiful and amazing person you are!